Face & back paper made of 100% recycled/post consumer materials
American Gypsum products utilize face and back paper made of 100% recycled/post consumer materials. We practice mine stewardship with mining and reclamation plans, and comprise 95% of our gypsum board using synthetic gysum which is certified as low volatile organic compound (VOC) products by the GREENGUARD Environmental Institute.
Face & Back Paper
In Our Business, Waste Is Too Important To Waste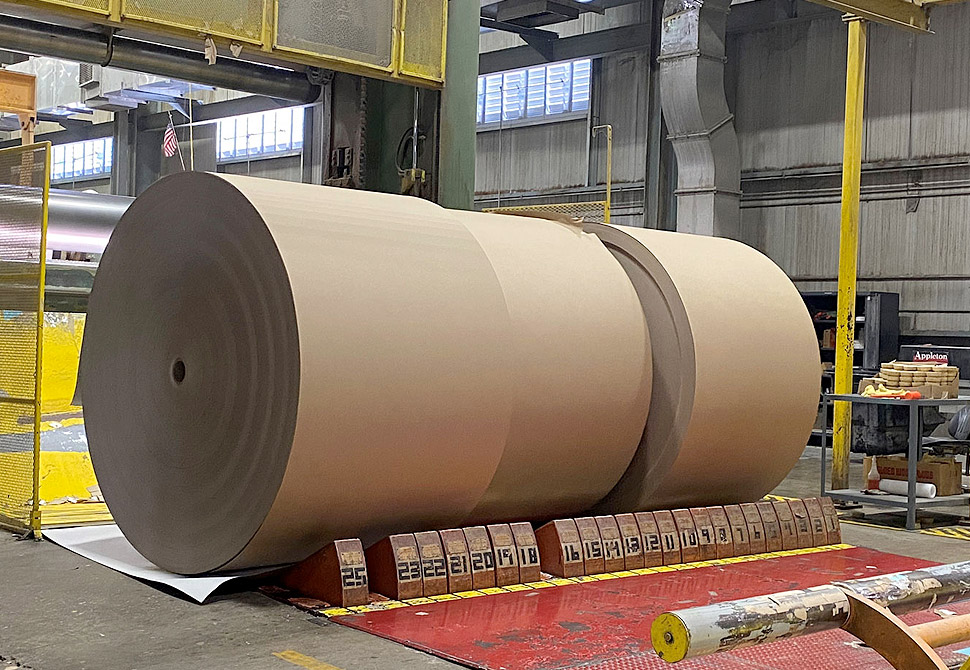 Our sister company, Republic Paperboard Company, LLC based in Lawton, Oklahoma, produces the face and back paper for American Gypsum's products. At Republic there's no such thing as waste. All the materials used in producing the paper are from waste sources.
Republic is 100% recycled/post consumer in their production process. Any scrap that is left over is re-introduced back into its production process. Whatever cannot be utilized by Republic is shipped off for use in alternative markets, such as cardboard tube manufacturing.
The entire process occurs in one of the most efficient paper mills in North America, where 100% clean-burning natural gas is used and large quantities of their waste water is used in Republic's dilution, showering and pulping processes. For water that is not recycled, Republic has a pre-treatment facility which discharges treated water that is consistently below the Total Suspended Solids (TSS) limit permitted by the city of Lawton.
With their use of waste products and recycled paper, Republic saves approximately 2.2 million trees each year.
Mine Stewardship
Maximum Output. Minimum Environmental Impact.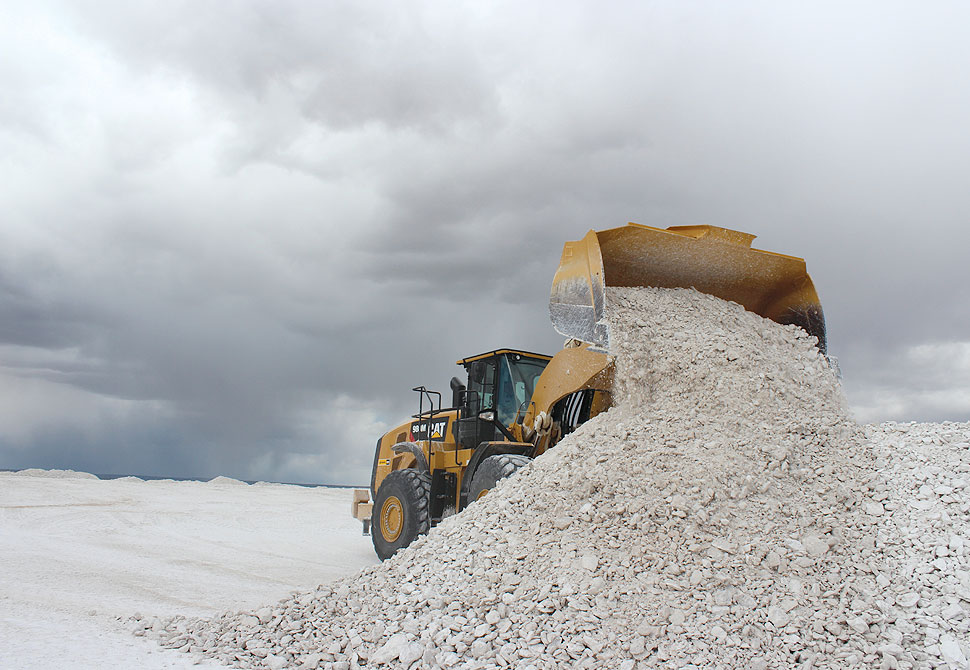 At American Gypsum, we operate three gypsum quarries in the United States, with all operations monitored by either the Bureau of Land Management (BLM) or state run Department of Mines. For each quarry, we have mining and reclamation plans, which are fully approved by the appropriate state or federal agency. These plans include mining practices that use sequential backfilling and concurrent reclamation with waste rock material that can't be used at our gypsum plants.
These mined out areas are then re-sloped and reseeded to restore the natural habitat of the area, minimizing any visual impact or hydrological impact our quarries might have had.
Synthetic Gypsum
Gypsum Doesn't Have To Come From A Mine. It Can Be Made Too.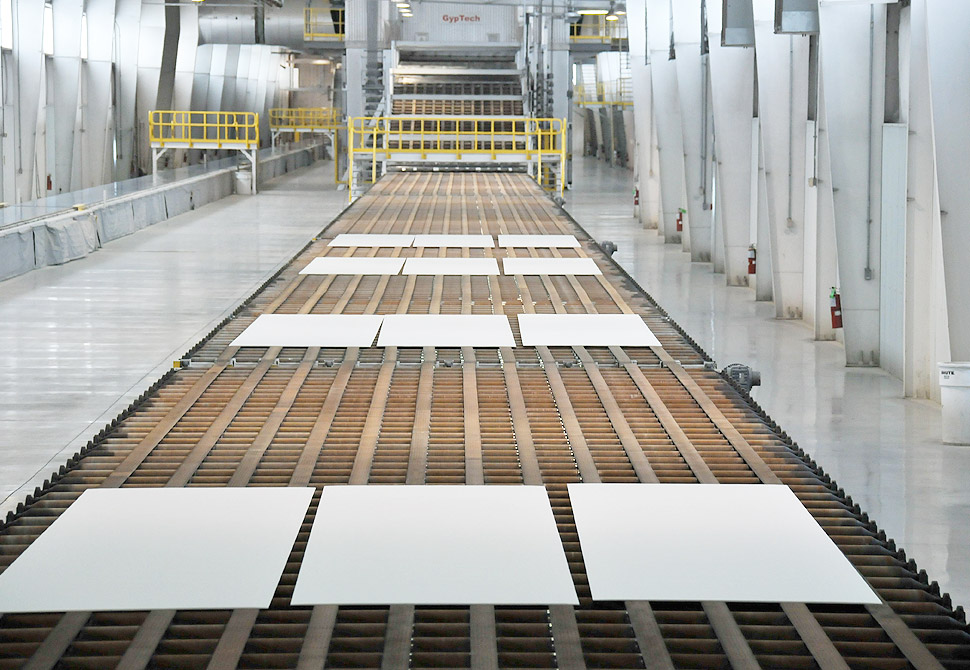 The process of making American Gypsum's Synthetic Gypsum (FGD Gypsum) at our Georgetown, SC facility starts at our partner power plants, where SO2 gas (sulfur dioxide) is passed through limestone that is sprayed in the air pollution control scrubber stack. The resulting sludge is then subjected to forced air oxidation to produce Calcium Sulfate (Gypsum), which is washed and inspected to ensure all of the impurities have been removed.
This Synthetic Gypsum is tested by the power plant before it is sent to our facility. It is then tested again to make sure it meets every single specification we require to produce American Gypsum wallboard.
Synthetic gypsum, which comprises about 95%, by weight, of American Gypsum wallboard, is processed almost identically as you would natural gypsum rock:
Dry and calcine Synthetic Gypsum into a stucco before mixing it with water and other setting and binding ingredients in a continuous mixer

Place mixture between two sheets of moving paper

Form into a long ribbon of wallboard

Set and harden wallboard before cutting to appropriate length by a rotating knife

Send through a dryer and run through finishing saws to get it to exact length

Bundle and stack into units before sending it off to the warehouse
Typically, Synthetic Gypsum has lower trace metal content then what is typically found in residential soil standards. All of our synthetic gypsum wallboard products are just as safe as natural gypsum and are certified as low volatile organic compound (VOC) products by the GREENGUARD Environmental Institute.