Basic Uses
M-Bloc gypsum panels are a lightweight cost efficient interior wall or ceiling panel for use throughout a project as well as the adhesive application of ceramic or plastic tile in limited wet areas, e.g., bathrooms, kitchens, laundry, and utility rooms. M-Bloc gypsum panels are also approved for exterior soffits and/or sidewalls in protected corridors/breezeways with indirect exposure to the weather.
Greenguard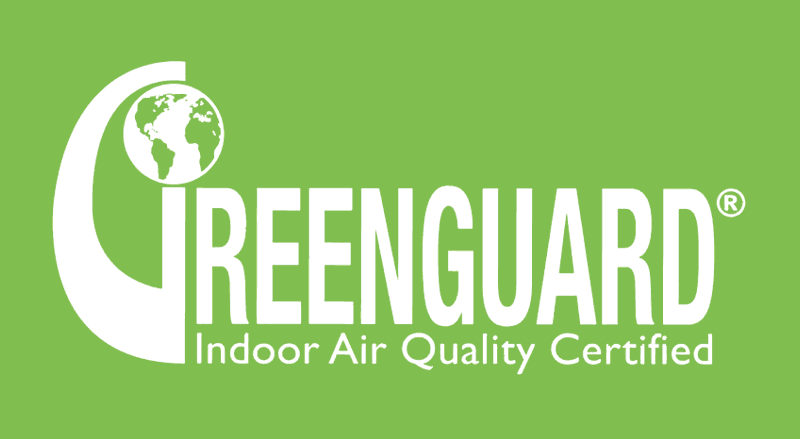 M-Bloc interior gypsum panels have achieved UL Environment's GREENGUARD GOLD Certification. GREENGUARD Certified products are scientifically proven to meet some of the world's most rigorous, third-party chemical emissions standards, helping reduce indoor air pollution and the risk of chemical exposure while aiding in the creation of healthier indoor environments. For more information, visit www.ul.com/gg. To obtain product certificate, please select the GREENGUARD link to the right.
Technical Data
Storage and Handling
Gypsum board does not generate or support the growth of mold when it is properly transported, stored, handled, installed, and maintained. However, mold spores are present everywhere and when conditions are favorable; mold can grow on practically any surface. GYPSUM BOARD MUST BE KEPT DRY to prevent the growth of mold. Adequate ventilation shall be provided to prevent condensation.
Gypsum board that has visible mold growth must not be used. For additional information refer to Gypsum Association publication, "Guidelines for the Prevention of Mold Growth on Gypsum Wallboard" (GA-238). 
Gypsum board must be stored in an area that protects it from adverse weather conditions, condensation, and other forms of moisture. Job site conditions that can expose gypsum board to water or moisture must be avoided.
Gypsum board must be protected during transit with a weather-tight cover in good condition. Plastic shipping bags are intended to provide protection during transit only and must be promptly removed upon arrival of the load. Failure to remove the shipping bag can increase the likelihood of developing conditions favorable to the growth of mold.
Gypsum board must be delivered to the job site as near to the time it will be used as possible. Individuals delivering gypsum board to jobsites should ensure that it is carried, not dragged, to place of storage/installation to prevent damage to finished edges.
Applicable Standards
Mold Resistance

Score of 10 (ASTM D 3273)

Manufacturing

ASTM C 1396 section 5 (C 36)

Federal Specification - SS-L-30D Type III Grade X

Installation

ASTM C 840

Gypsum Association GA-216

Gypsum Association GA-214

Surface Burning Characteristics

ASTM E 84

Flame Spread 0

Smoke Developed 0