Basic Uses
ClassicRoc® gypsum wallboard is used as a covering material for walls or ceilings in new building construction or renovation work. It is designed for direct attachment by screws, nails or adhesive to wood or metal framing and even existing surfaces.
Greenguard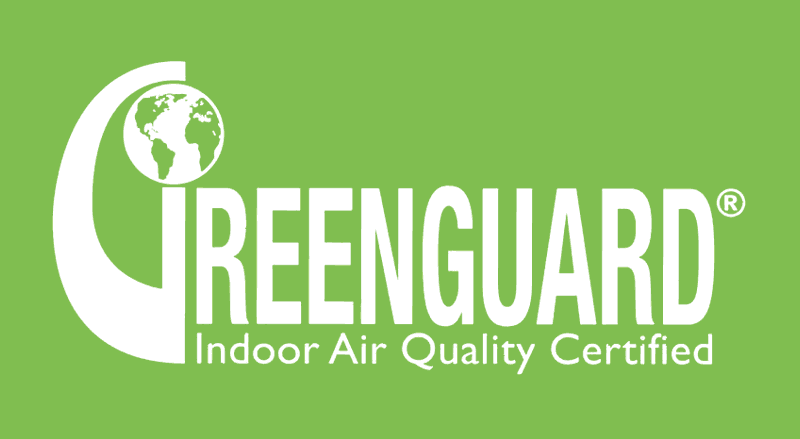 ClassicRoc® gypsum wallboard has achieved UL Environment's GREENGUARD GOLD Certification. GREENGUARD Certified products are scientifically proven to meet some of the world's most rigorous, third-party chemical emissions standards, helping reduce indoor air pollution and the risk of chemical exposure while avoiding in the creation of healthier indoor environments.
For more information, visit www.ul.com/gg
Product Data
Sizes
| Thickness | Widths | Lengths | Edge Types |
| --- | --- | --- | --- |
| 1/2" (12.7mm) | 4' (1219mm) | 8'-14' (2438mm-4267mm) | Tapered |
| 1/2" (12.7mm) | 54" (1372mm) | 12'-14' (3658mm-4267mm) | Tapered |
Special lengths or edges may be available on special order. Consult your American Gypsum sales representative for details.
Thermal Resistance "R" Value 1/2" = 0.50
Technical Data
Storage and Handling
Gypsum board does not generate or support the growth of mold when it is properly transported, stored, handled, installed, and maintained. However, mold spores are present everywhere and when conditions are favorable; mold can grow on practically any surface. GYPSUM BOARD MUST BE KEPT DRY to prevent the growth of mold.
Gypsum board must be stored in an area that protects it from adverse weather conditions, condensation, and other forms of moisture. Job site conditions that can expose gypsum board to water or moisture must be avoided.
Gypsum board must be protected during transit with a weather-tight cover in good condition. Plastic shipping bags are intended to provide protection during transit only and must be promptly removed upon arrival of the load. Failure to remove the shipping bag can increase the likelihood of developing conditions favorable to the growth of mold.
Gypsum board that has visible mold growth must not be used. For additional information refer to Gypsum Association publication, "Guidelines for the Prevention of Mold Growth on Gypsum Wallboard" (GA-238).
Gypsum board must be stored off the ground and under protective cover. Sufficient risers must be used to assure support for the entire length of the wallboard to prevent sagging
Gypsum board must be delivered to the job site as near to the time it will be used as possible. Individuals delivering gypsum board to jobsites should ensure that it is carried, not dragged, to place of storage/installation to prevent damage to finished edges.
Gypsum board shall always be stacked flat - NEVER on edge or end. Gypsum board stacked on edge or end is unstable and presents a serious hazard should it accidentally topple. Gypsum board should be placed so weight is evenly distributed and the floor is not overloaded.
Applicable Standards
Manufacturing

ASTM C 1396 Section 5 (C 36)

Federal Specification SS-L-30D Type III

Installation

ASTM C 840

Gypsum Association GA-216

Gypsum Association GA-214

Surface Burning Characteristics

ASTM E 84

Flame Spread 0

Smoke Developed 0